On Wednesday, October 7, the Campaign to Decriminalize Nature DC hosted prominent voices from the veteran community to share their stories of healing with some plant medicines covered by Initiative 81. The veterans on this panel represent non-profit organizations at the forefront of the push to make psychedelic-assisted treatments accessible for those who have endured traumatic experiences. By sharing their personal stories and corroborating research, panelists offered compelling insight into the therapeutic potential of entheogens and illuminate why deprioritizing law enforcement via Initiative 81 could benefit veterans in DC.


---
PANELISTS
JONATHAN LUBECKY – MAPS Veterans & Governmental Affairs Liaison
SGT(R) Jonathan Lubecky is a 100% Disabled Combat Veteran who served in Iraq 2005-2006. He Served in the United States Marine Corps as a KC-130 Loadmaster from 1995-1999. Following the tragedy on 9/11 SGT(R) Lubecky joined the North Carolina National Guard as an Artilleryman while he underwent selection for Warrant Officer Flight Training. He deployed to Iraq with Bravo Btry, 5/113th FAR to Balad, Iraq. Upon arrival he was assigned as a Designated Marksman on Overwatch Detail carrying an XM107 Barrett Sniper Rifle. Upon returning home, SGT(R) Lubecky started experiencing nightmares and flashbacks. He developed crippling PTSD which was complicated by his head trauma. His PTSD culminated in 5 suicide attempts that should have been successful. His first attempt was on December 25th, 2006 less than 3 months after returning. SGT(R) Lubecky was Medically Retired from the United States Army on December 9th, 2009. His final attempt was on November 4th, 2013.
After his final suicide attempt, with nothing left to lose, he enrolled in an experimental treatment. The treatment eliminated his suicidal ideation, reduced his PTSD by 50%, and his depression by 70%. SGT(R) Lubecky has gone on to get married, after being able to reconnect with people. He graduated from The Citadel in 2015 with Honors earning a Degree in Political Science with a focus on International Politics and Military Affairs, and minors in Non-Western History focusing on the Middle East and Intelligence Analysis. He has worked on several political campaigns on the state and national level, including being Sen Rand Paul's National Veterans Director for his Presidential Campaign. Currently he is MAPS Veterans & Governmental Affairs Liaison. SGT(R) Lubecky resides in Washington DC.
---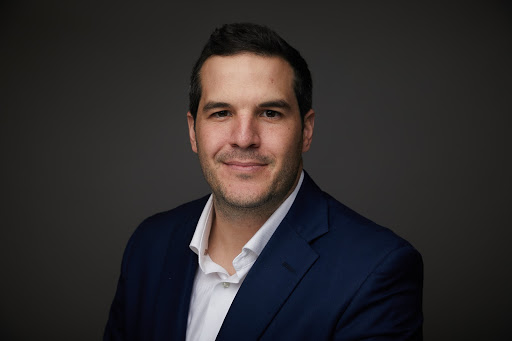 JESSE GOULD – Founder & President of the Heroic Hearts Project
Jesse Gould is a pioneer in psychedelic therapies. As Founder and President of the Heroic Hearts Project, he has spearheaded the research and acceptance of ayahuasca and other psychedelic therapy programs for military veterans. Jesse has raised over $4000,000 in scholarships from donors including Dr. Bronner's, partnered with the world's leading ayahuasca treatment centers, and is researching psychiatric applications with the University of Colorado Boulder and the University of Georgia. His mission is to help military veterans struggling with mental trauma and spread awareness of the benefits that ayahuasca therapies offer as an alternative treatment to pharmaceuticals. Jesse has spoken globally about the benefits of psychedelics on mental health and has been featured in the New York Times and recognized as one of the Social Entrepreneurs To Watch For In 2020 by Cause Artist. The mission of Heroic Hearts Project has expanded internationally and represents the voices of veterans across the US, the United Kingdom and Canada.
---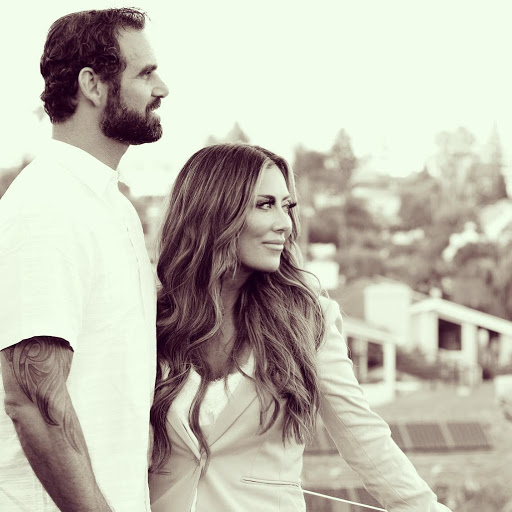 MARCUS AND AMBER CAPONE – Co-Founders VETS, Inc
Marcus served 13 years as a US Navy SEAL, retiring in 2013 with a host of invisible injuries and battle wounds. As the transition to civilian life became increasingly challenging, the physical deterioration in Marcus accelerated. In total desperation, Amber's research led to nontraditional treatment methods utilizing plant-based medicines. He attributes this intervention to saving his life, marriage, and family.
Less than a month after undergoing this profound healing, Marcus began sharing his transforming experience and raising funds to assist others in dire need of help. This began the initial grassroots movement that would go on to assist over 100 Special Operations Soldiers in achieving this same remarkable healing; several on the brink of suicide. In 2019, the couple founded VETS: Veterans Exploring Treatment Solutions, Inc. as a way to provide resources to other veterans seeking these life saving therapies. In total, they've assisted close to 250 veterans to date.
Amber has a history of fixing, building, and tenaciously seeking solutions to complex challenges. She is now embarking on her most critical work yet, serving as Co-Founder and Executive Director of VETS. As her own personal and professional life began to unravel upon Marcus's separation from the military, she became determined not to become a victim, but to pursue victory for her own family, as well as countless others who are suffering. Amber possesses a heart for serving others, and a steadfast determination to make a difference.
---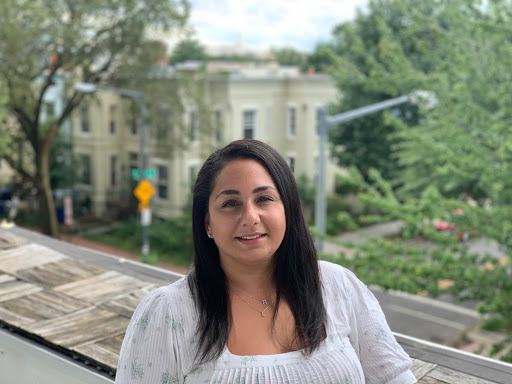 MELISSA LAVASANI – Proposer of Initiative 81 and Chairwoman of the Campaign to Decriminalize Nature DC
Melissa Lavasani is a long-time Capitol Hill Ward 6 resident, established leader in the public sector, loving wife, and mother to two young children, and the proposer of the Entheogenic Plant and Fungus Policy Act of 2020 voter initiative. Melissa was born in Washington D.C. to two Iranian immigrants and raised in Minnesota.
After the birth of her second child in 2017, Melissa developed debilitating anxiety and depression, experiencing delusions, paranoia, insomnia, and suicidal thoughts. At a time that is typically thought to be joyful and cherished, she felt her world spinning out of control. Traditional pharmaceutical options and therapy did not help. Desperate to enjoy her life and her family once again, Melissa sought out information on alternative plant and fungus therapies, and tried microdosing psilocybin, a Schedule 1 drug.
Her healing from plant and fungus medicine was so profound that she knew she needed to be an advocate for access to these life-saving medicines. Melissa learned there are many people struggling with similar issues who have safely used plant medicines to treat themselves, despite the illegality of the treatment. She feels deeply compelled to help those who suffer invisible diseases like depression, those who desperately seek effective, long-term remedies.
---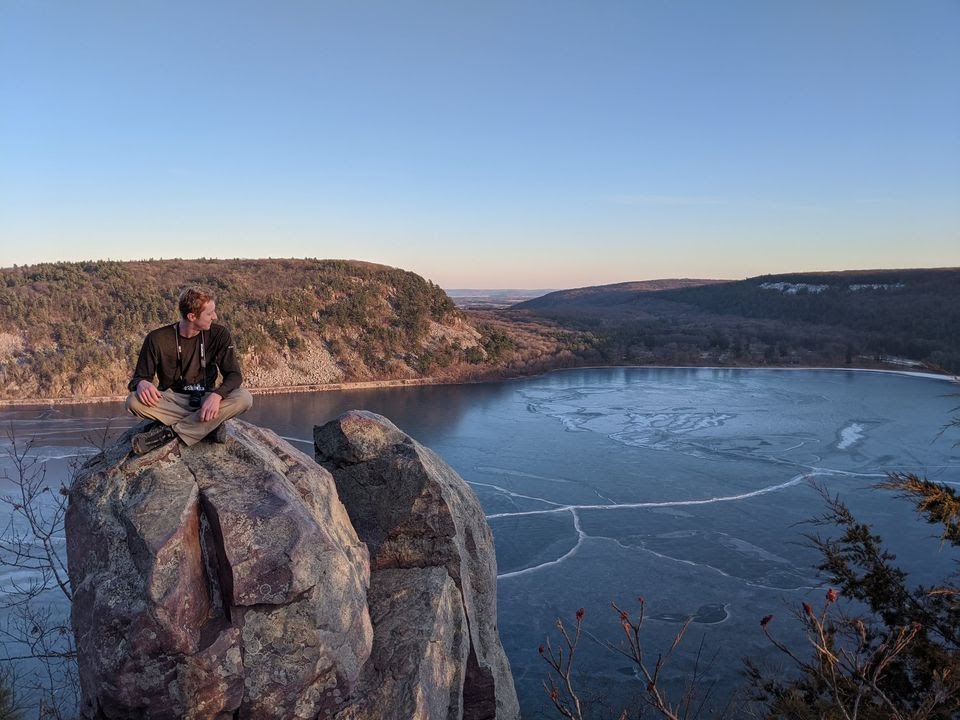 ERIK LUND, M.S. – Panel Host, Campaign to Decriminalize Nature DC
Erik is a survey methodologist and researcher. He completed a masters in experimental psychology with a focus on evolutionary psychology. For the past five years, he has worked in various sectors of the market research world, including doing research on education, senior health and wellness, and national defense. He is currently working with the Department of Health and Human Services to conduct research and help create effective public health messaging to combat the COVID-19 pandemic.
In his spare time, he is an advocate for psychedelic medicine and in addition to volunteering with DNDC he is involved with several other science- and therapy-based psychedelic advocacy groups. Additionally, he is working with a group of academic researchers and military psychologists creating a survey to assess veterans' use of psychedelics for healing.
His enduring passion is finding novel ways to cure (not just treat) mental illness.
---